For any queries, please email us at srw@tamu.edu
Director: Taylor Scimeca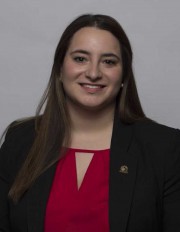 Taylor is a Master of International Affairs candidate in the Bush School of Government and Public Service focusing on Conflict & Development and Intelligence as an Instrument of Statecraft. A Florida native, Taylor graduated from the University of Central Florida with dual degrees in Political Science and Interdisciplinary Studies. While at UCF, she was heavily involved in different research projects, served as the Stephen Sloan Terrorism Studies Research Fellow for the Office of the Special Assistant to the President on Global Perspectives, and worked with honors undergraduate research.
SRW Advisor: Jamie Wangler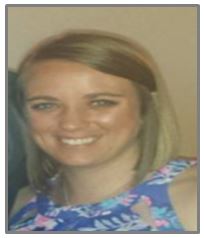 Jamie hails from Mission, Texas and pursued her under graduation from Texas A&M. Being an Aggie, her favorite Aggie tradition is Muster, favorite place on campus is 'The 41st Club in Bush School'. She loves to have Chips and queso. In her free time, she spends time with her family, takes her dog to parks around town and tries new cooking recipes with her husband.
Judges Coordinator: Audrey Hopkins
Audrey is a graduate student in the Bush School of Government and Public Service where she is pursuing concentrations in Nuclear Security and U.S. Military Policy. Originally from Albuquerque, NM, she graduated summa cum laude from Arizona State in 2016 with a BS in Computer Information Systems and a BA in Business-Global Politics. Her love of research drew her to SRW and she hopes to contribute to the quality of growth and learning experienced by participants, judges, and the attending community.
Logistics Coordinator: Debparna Das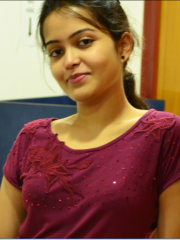 Debparna is a first-year Graduate student at the Mays Business School majoring in Management Information Systems. She is the Logistics Coordinator for Student Research Week 2018. She also serves as the Graduate and Professional Student Council (GPSC) Delegate for the Department of Information & Operations Management. Debparna is a Computer Science Engineer from India and has worked as a Systems Engineer in Tata Consultancy Services before moving to the USA for pursuing her Masters. She is an avid traveler and loves to explore different places, cultures, and cuisines.
Marketing Coordinator: Andrew Roth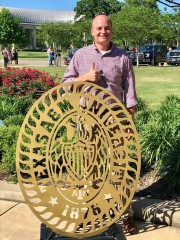 Drew is a fourth-year Ph.D. candidate in the Department of Biochemistry and Biophysics. He studies under Dr. Hays Rye to understand how protein aggregate structure dictates their ability to be taken apart and why some aggregates cannot be removed by our cells. His specific project addresses problems in aggregate formation leading to cataracts and cardiomyopathies. He is an active member of the Biochemistry Graduate Student Association and loves sharing his research.
Outside the laboratory, Drew enjoys many activities like hiking, trail running, kayaking, backpacking, and following football and baseball. To connect with Drew, head over to his LinkedIn.
Sessions Coordinator: Linjie Luo
Linjie is a Ph.D. candidate in College of Medicine Texas A&M University. Her research interest is to discover of bio-physiological determinants of disparities in breast cancer incidence and outcome. She received her MD from Wuhan University in China in 2013 and had an internship in Centre Alexis Vautrin Cancer Hospital in France. Outside of school, she volunteers as the director of Survivorship in the Aggie Relays of American Cancer Society. After graduation, she will pursue a professional career pathway to become a physician-scientist. Her life goals will focus on studying mechanisms of breast cancer initiation and progression as well as helping cancer patients relief from the disease.
Sessions Coordinator: Melanie Warren
Melanie Warren graduated from Louisiana State University in Baton Rouge, Louisiana. She then pursued her doctoral degree in Toxicology at Texas A&M College of Veterinary Medicine in College Station, Texas. She currently conducts her thesis research at Texas A&M Health Science Center on teratology and environmental toxicants. She plans on completing her research and graduating in May 2018. In her free time, she enjoys painting and spending time with her family in Dallas. After graduation, she will be applying to medical school in hopes of becoming a physician-scientist. Scientific fields that interest her in the future are endocrinology, reproduction and development, and gynecology.
Technical Coordinator: Sanjib Kumar Baral
Sanjib is a first-year Masters Student in Computer Science in the Department of Computer Science and Engineering. His academic interests are in the area of Cryptography and Security. He has completed his Bachelors of Technology in Computer Science and Engineering in 2013 back in India. Prior to coming to the US, he has worked in major R&D organizations like Samsung Research India, Bangalore and IBM India Software Labs for four years. He loves all aspects of security technologies. In the leisure time, Sanjib loves to read books, watches TV series, plays badminton and cooks a lot of dishes.
Feel free to connect with Sanjib through LinkedIn
Scholarship and Finance Coordinator:
Anna
Blick
Anna is a graduate student pursuing her masters in biomedical sciences in the Department of Veterinary Pathology. She participated in Student Research Week while completing her bachelor's degree in zoology at Texas A&M, and is excited to contribute to this year's event. She enjoys doing anything during her free time
Volunteer Coordinator: Mrunal Natu
Mrunal is a first-year masters degree student of biotechnology. She is originally from India and completed her bachelor's degree in biotechnology there. She hopes to pursue a career as a research scientist in the biotech industry. She has a passion for traveling and experiencing different cultures and has been lucky enough to travel to various parts of the world. She has a special place in her heart for dogs and hopes to adopt one soon. In her free time, she likes to listen to music and watch shows and documentaries on science.