For any queries, please email us at srw@tamu.edu
Director: Prakhar Bajpai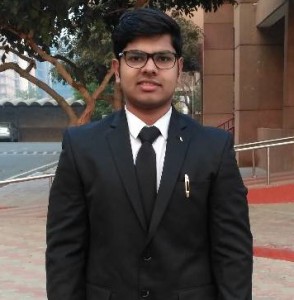 Prakhar is a Master of Engineering student in the department of Industrial and Systems Engineering. He completed his Bachelors of Technology in Mechanical Engineering in 2017, back in India. Prior to coming to the US, he worked as a Research Assistant at Indian Institute of Technology, Bombay.  An avid lover of technology, Prakhar published two research papers in International Journals during his undergraduate career. In his leisure time, Prakhar loves to read books, watch Soccer, and play Table Tennis.
Feel free to connect with Prakhar through LinkedIn
SRW Advisor: Nicole Pompilio
Nicole is the SRW Advisor and a recent graduate of the Bush School of Government and Public Service at Texas A&M. She studied Education Policy and enjoys learning about research in other fields.  She loves Aggie traditions, but her favorite is standing with the 12th man at Kyle Field!
Assistant Director: Emily Bencosme-Cuevas
Emily  is a first year, PhD student in the College of Veterinary Medicine and Biomedical Science. She works in Dr. Albert Mulenga's lab, studying different tick-saliva proteins that are important during feeding. Additionally, she works with Borrelia burgdorferi, the causative agent of Lyme disease. Emily is originally from San Juan, Puerto Rico. She came to the mainland in August 2015 to pursue a Bachelor's degree in Biology from Northwestern State University in Natchitoches, Louisiana. After completion of her PhD program, she hopes to work in industry. During Emily's free time, she enjoys reading, exercising, and cooking. Her desire to become part of the SRW committee emerged from her love and passion for the field of research and education. She hopes to improve and promote the  SRW experience as an opportunity for students to show all of their hard work and amazing contributions to their field.
Logistics Coordinator: Connor Padgett
Connor Padgett is a first-year PhD. student in the Department of Poultry Science working with Dr. Christopher Bailey. His research focuses on Poultry Nutrition as well as probiotic-type feed additives in poultry models, specifically working with disease situations and mitigating poultry disease. Connor graduated with his Bachelor's of Science in Poultry Science from Texas A&M University in the Spring of 2018. During his undergraduate career at Texas A&M he participated in undergraduate research in the Department of Biological and Agricultural Engineering working with renewable energies, as well as in the Department of Poultry Science working with amino acid supplementation in laying hens. After graduation he plans to pursue a career in the allied poultry industry working as the link between research and industry, assisting in the continuing development of poultry feed additives. Connor is excited to join the Student Research Week committee in order to help instill the same passion for research that he found in his undergraduate career through presentation opportunities for students in a local setting.
Marketing Coordinator: Allie Savage
Allie is a first-year Masters of Science in Marketing student at Mays Business School. This past May, she graduated with her Bachelor of Business Administration in Marketing, with a focus in Analytics & Consulting, and a minor in International Business. Upon completing her Masters program, she hopes to work in either digital marketing or consulting, and live internationally. In her free time, Allie enjoys traveling, reading a good book, or going on runs with her dog.  
Sessions Coordinator: Angela Montez
Angela Montez is a second year M.A. student in English literature. Her areas of interest are Black studies (specifically Black existentialism and Black ontology) and its intersections with sound and African American poetry and poetics. She is currently writing her M.A. thesis on Elizabeth Alexander's collection of poems American Sublime and their to relation to Afro-pessimist/Afro-Optimist theory. She completed her B.A. in Anthropology and English at the University of Houston – Main Campus. Thus, she earned a double major. During her free time, she enjoys working out, watching tv, and eating! Angela Montez is excited about being part of Student Research Week because she is interested in cross-disciplinary and trans-disciplinary work. Moreover, she is committed to creating and supporting spaces that give students the opportunity for their voices to be heard.
Sessions Coordinator: Roy Davis
Roy Davis is a second-year Ph.D. student in the Department of Plant Pathology and Microbiology working with Dr. Thomas Chappell. His research focuses on modeling the epidemiology of and dissemination of Fusarium wilt of cotton and citrus greening disease, mainly focusing on the dispersal and dissemination of the pathogens in the field. Roy graduated with a Bachelor's of Science in Biology from Campbell University, minoring in Environmental Sciences. Before coming to Texas A&M in 2017, Roy worked with Bayer Crop Science in the Soybean Pathology Lab. Once his degree is completed, Roy intends to work either in academia or with the government.
Technical Coordinator: Aniruddha Maity
Aniruddha Maity is a 2nd year PhD student with Dr. Muthukumar Bagavathiannan at the Department of Soil and Crop Sciences. His research aims to understand the physiological and molecular mechanisms of seed dormancy, seed shattering, and water use efficiency in ryegrass (Lolium spp.). Aniruddha received his Masters in Seed Science and Technology from Indian Agricultural Research Institute, New Delhi and served as a Research Scientist in the Indian Council of Agricultural Research (equivalent to USDA-ARS) for 5 years prior to joining TAMU. He received a number of scholarships and awards in academia and has published 20 research articles in peer-reviewed journals. He is serving the Association of Agricultural Scientists of Indian Origin as the Student Ambassador and aims to bring all researchers of similar interests to the same page. He loves poetry and cricket. Upon graduation, Aniruddha aspires to continue his career in academia.
Sponsorship and Finance Coordinator: Janvi Palan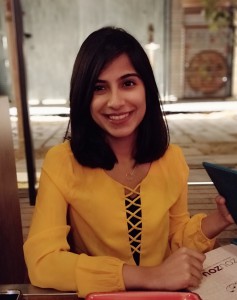 Janvi is a first years Master's of Science student in Computer Engineering, aiming to specialize in Data Science and Natural Language Processing, and takes a keen interest in computational social sciences. She has completed her undergraduate studies in Electronics Engineering and Mathematics from BITS Pilani, India, and spent a majority of childhood and schooling in Dubai. She enjoys reading, cooking, yoga, exploring different cultures and learning languages.
Volunteer Coordinator: Ashley Tucker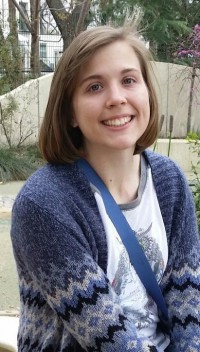 Ashley is a first year Ph.D student in the Texas A&M Institute of Neuroscience (TAMIN) multidisciplinary program. Working under the guidance of Dr. Jennifer Dulin, she is developing new therapeutics for spinal cord injury using neural stem cells. Ashley graduated with her Bachelor's degree in Biomedical Engineering with a minor in Neuroscience and a Polymer Specialty Certificate in May 2018 at Texas A&M University. Once granted her Ph.D, Ashley hopes to gain a post-doctoral position at a research institute or university that will allow her to continue to develop different therapeutics for neurological diseases. She is honored with being selected to work on the SRW committee as SRW is an opportunity to not only help undergraduate and graduate students  improve their ability to speak about their research, but to showcase all the amazing research that is done at Texas A&M.
Judges Coordinator: Borja Barbero Barcenilla
Borja Barbero Barcenilla is a 4th year PhD student in the lab of Dr. Dorothy Shippen. He is investigating the moonlighting functions of telomere associated protein on Arabidopsis thaliana. He placed second in the oral presentation at the 20th annual Student Research Week (SRW). Borja is a former NCAA Division 1 athlete and holds records as a goal keeper for the men's soccer team at the University of Delaware, where he received his BS in Biochemistry. Currently, he plays for TAMU club soccer team. This past summer he was part of the Brazos Valley Cavalry. Borja's plans to work in the industry side of science after his PhD.