For any queries,
please

email us at srw@tamu.edu
Director: Emily Krout

Emily Krout is a master's student of International Affairs at the Bush School of Government and Public Service. She is from Dalton, Georgia and obtained her undergraduate degrees at Georgia Southern University in Political Science and Arabic. Emily has extensive experience in planning over 12 conferences for Model United Nations and Model Arab League, was president of three conferences and organizations, and previously worked to establish the first Model Arab League in the Balkans region in Tirana, Albania. She hopes to work as a Foreign Service Officer in the State Department upon graduation. In her free time, Emily enjoys knitting, traveling, meditation, jogging, and spending time with friends. She is honored to be the Director for Student Research Week 2020, and eager to ensure that those participating in SRW 2020 have a valuable experience.
Email: emily@studentlife.tamu.ed

u
.
SRW Supervisor: Nic
ole Pompilio
Nicole is the SRW Supervisor and a recent graduate of the Bush School of Government and Public Service at Texas A&M. She studied Education Policy and enjoys learning about research in other fields. She loves Aggie traditions, but her favorite is standing with the 12th man at Kyle Field!
Email: npompilio@studentlife.tamu.edu
.
.
.
Logistics Coordinator: Jaycelyn Jefferson
Jaycelyn Jefferson is a second-year Masters student in the Systems and Industrial Engineering department. She is a part of the Human Factors and Machine Learning lab where she contributes to research focused on understanding user perceptions of autonomous vehicles through social media analyses. She is originally from Houston, Texas. Jaycelyn enjoys spending time with family and doing adventurous things.
Email: jaycelyn1810@tamu.edu
.
ff
.
Sessions Coordinator: Lela Culpepper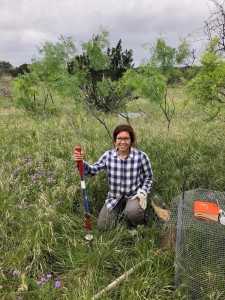 Lela Culpepper is a Master student in the Department of Ecosystem Science and Management under Dr. William E. Rogers. She is interested in how extreme fires can alter the soil's physical, chemical, and biological properties of a woody encroached savanna. SRW holds a special place in her heart. It was where she gave her first oral presentation as an undergraduate at TAMU. Now, as Sessions Coordinator she hopes to give back in her time and energy on making it the best experience for other aspiring researchers. Most of her time outside of school is spent with awesome people from Oasis. Once her chapter at TAMU ends, she plans on continuing her education and pursuing a doctoral degree.
Email: lelaculpepper@tamu.edu
.
..
Sessions Coordinator: Congshan (River) He
Congshan is a first-year Master's student in the Department of Agricultural Economics. She comes from Beijing, China. Congshan received her undergraduate degree from China Agricultural University and Oklahoma State University. At TAMU, she wants to gain a solid background in economic and business analysis. Congshan's future plans include pursuing a career in the private sector, becoming involved with global sustainable agriculture initiatives, and mastering a new language. She enjoys spending her free time with families, friends, and dogs.
Email: csh@tamu.edu
.
.
Technical Coordinator: Sthitaprajna Mishra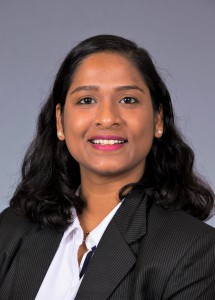 If you are struggling to pronounce her first name properly, she goes by "POOJA" as well. She is a current MBA student at Mays Business school. She is an IT engineer with 4 years of work experience at Dell. She worked as a mentor for an Intern mentor-ship program and collaborated with VPs and Directors through her work. Her peers describe her as an extrovert and she gets along with people easily. She strives for results and likes to take initiative and loves to work in a team. Other than her professional endeavors, She is an active volunteer and has worked with NGOs in India for the past 13 years. She likes to meet new people and welcomes unique schools of thought. She likes to read books, work out, swim and play badminton.
Email: sthitaprajna.mishra@tamu.edu
.
.
Sponsorship and Finance Coordinator: Debora Martogi
Debora is a third-year PhD student in the Petroleum Engineering department. She is working on micro-scale characterization of rock cuttings. To put it simply, it involves poking and scratching small rock fragments to quantify their strength and quality. She is the SRW 2020 Sponsorship and Finance Coordinator. She is looking forward to bring all participants the best SRW experience with the SRW 2020 team. Outside of research, she enjoys traveling, speeding, 3D-printing, coding (yes, she is a nerd), and playing music. Following the completion of her studies, she is planning to join the energy industry to develop eco-friendly energy solutions that aim to reduce/ eliminate our carbon footprint.
Email: demartog@tamu.edu
.
.
Volunteer Coordinator: Dalton Hagi

Dalton Hagi is a first year Ph.D. student in the Molecular and Environmental Plant Sciences (MEPS) program, where he's currently conducting his 3 lab rotations required for the first year. He has always had a passion for agriculture and learned how to combine that with science, leading him to pursue a passion for becoming a plant molecular biologist. He hopes to work in the industry upon degree completion for a large corporation in their Research and Development department, helping continue improving our world's food production efficiency. He is looking forward see what all kinds of research goes on here at Texas A&M. In his free time, Dalton enjoys cooking, bicycling, traveling, and binge-watching YouTube videos.
Email: dhagi2@tamu.edu
.
Professional Development Coordinator: Rohan Singh Wilkho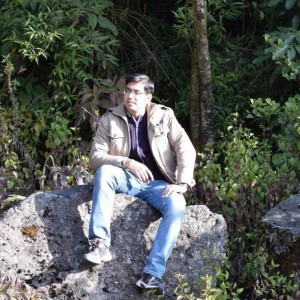 Rohan is a first-year Ph.D. student in the Zachry Department of Civil and Environmental Engineering working with Dr. Nasir Gharaibeh. His research focusses on the development of micro-data related to flash flood events across the US in the past 10 years and eventually developing a causal pathway to model the trend of fatalities and injuries due to flash floods (which have been observed to be more than other kinds of floods). Prior to joining TAMU, Rohan worked as a tunnel engineer in India's first underwater metro tunnel project. Rohan has been an active participant in various events in his undergraduate college as well as high school. The desire to contribute to something big led him to be a part of the SRW committee. Rohan also volunteers for SKY@TAMU, a meditation, and yoga club at TAMU and serves as a senator for his department in the GPSG 2019-2020, Graduate and Professional Student Government. He strongly advocates for mental health and meditation and himself practices meditation daily. After graduation, Rohan aims to work towards sustainable development, enabling the global society to develop sustainably and responsibly. Email: rohanswilkho_93@tamu.edu
.
.
Judges Coordinator: Xue Gong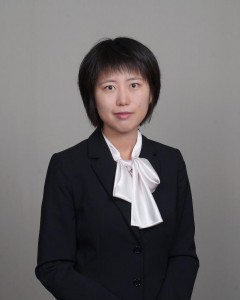 Xue Gong is a current PhD student from Department of Biochemistry and Biophysics. Xue is interested in studying a range of biological phenomena using novel biophysical approaches. Her current research is focused on understanding the molecular mechanism of a conserved and essential group of endosomal proteins. She is also a Spurs fan and enjoys running in her spare time.
Xue serves as Judge Coordinator for SRW 2020. Working with the SRW 2020 team, with the help from our judges, Xue is looking forward to bringing a friendly professional environment for all participators!
Email: xue.gong-fall_2015@tamu.edu
.
.
Marketing Coordinator: Jessica Spence
Jessica Spence is a current M.S. candidate in the Agriculture leadership, Education and Communications program. Her focus is on visual communications research methods and international development–with her thesis topic combining the two interests by studying gender-based agriculture issues in Uganda through photovoice methodology. Her undergraduate was completed in 2018 in Agriculture Communications and Journalism, completing skills to help her serve as the Student Research Week Marketing Coordinator.
Email: jessicarae2@tamu.edu