Student Research Week 2020 : March 16-March 20
What is Student Research Week?
Student Research Week (SRW) is the largest student run research symposium in the nation. This four day competition highlights student research occurring on the Texas A&M campus. Students who participate are provided a venue to present their work through either oral presentations or poster sessions. This event allows students, faculty, and the community to see the depth and breadth of research conducted at Texas A&M. For the past 20 years, SRW has been a valuable tool in meeting the university's mission of academic, research, and service excellence.  SRW is a premier program of the Graduate and Professional Student Government and is supported by several academic and nonacademic departments on campus.
Graduate and Professional Student Government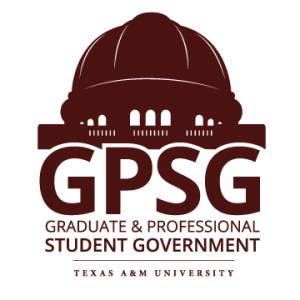 Student Research Week is the largest event that the Graduate and Professional Student Government(GPSG) organizes and exists as a special committee managed by a director who serves on the GPSG executive committee. GPSG is the voice of graduate and professional students and represents their best interests. Please visit our website if you are interested in getting involved with GPSG.