For any queries, please email us at srw@tamu.edu
Director : Yashwant Prakash Vyas
Yashwant Prakash Vyas is a graduate student at the Bush School of Government and Public Service. His areas of study are public management and non-profit management. He earned his Bachelor of Science degree in Electrical Engineering with minors in Mathematics and Leadership Studies along with certificates in Diversity, Business Management, and Leadership from Texas A&M University-College Station campus and graduated as a leadership scholar with his research on peer leadership in university and college campuses.
Yashwant is an active member of the Academy for Future Faculty and the National Society of Leadership and Success. He is an honorary member of the Golden Key International Honour Society and serves as a primary adviser for the Texas A&M University chapter. Additionally, he holds professional memberships in Eta Kappa Nu, the Electrical and Computer Engineering Honor Society, and the Maroon and White Leadership Society, the first leadership society at Texas A&M University.
Yashwant choose the engineering path so that he could one day help connect underdeveloped communities to technology. As a volunteer, he realized that his true passion comes from the communal rewards of serving fellow global citizens' educational and life needs. Thus, throughout his undergraduate studies he took on various additional responsibilities to gain as much experience as he could in student affairs, public service, and leadership by leading, mentoring, and educating college students. Yashwant enjoys volunteering for humanitarian agencies such as UNICEF and Habitat for Humanity. In what little private time that he has, he pursues his hobby of drawing and painting, making educational videos, and updating his blog, ERA. A few of his award winning paintings are, "The Story Of Aggieland In Maroon & White", "Mandala – A Sacred World", and "Warali Paintings – Symbolic Representation Of Human Life".
Additional leadership and service recognition includes the United States of America's President's Volunteer Service Award, US Funds for UNICEF's member of the year award, 2014-2015 Most Inspirational International Student of the year award from the Association of International Student Organizations (AISO), the Buck Weirus Spirit Award, the Margaret Rudder Community Service Award, the Diversity Service Award from the Department of Multicultural Service at Texas A&M University, the International Student Voices Magazine Spotlight Award, the Class Star award for Leadership in 2014, and for Service in 2013.
To know more about and connect with Yashwant, visit YashwantPrakashVyas.weebly.com
SRW Advisor : Jamie Wangler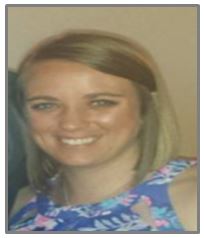 Jamie hails from Mission, Texas and pursued her under graduation from Texas A&M. Being an aggie, her favorite Aggie tradition is Muster, favorite place on campus is 'The 41st Club in Bush School'. She loves to have Chips and queso. In her free time, she spends time with her family, takes her dog to parks around town and tries new cooking recipes with her husband.
Judges Coordinator : Feyi Lawal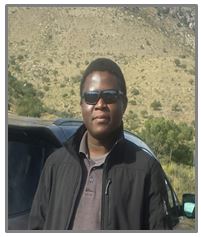 Feyi is a 4th year doctoral student at the department of Petroleum Engineering at Texas A&M University. He serves as the Judges coordinator for SRW 2017. In this role he works to ensure all fairness and transparency  in judgement across all disciplines. This is, in line with one of the mian goals this year, to improve the quality of participants' experiences and satisfaction at all levels. He enjoys music and loves to play his guitar at his leisure
Logistics Coordinator : Shelby Lautner
Shelby Lautner is a first year masters student from Ohio who attained her bachelor's degree in Exercise Science from Bowling Green State University. She now studies Health Education in the Department of Health and Kinesiology. She is a graduate research assistant studying smoking cessation perceptions in special populations. When Shelby graduates she hopes to further her education and continue to research health disparities in rural communities.
LAUNCH Coordinator : Josh Fuller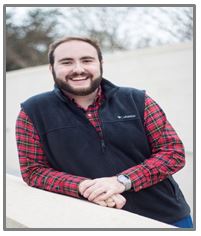 Josh is a senior from Flagstaff, Arizona who is currently pursuing a double major in Psychology and Spanish with a minor in Neuroscience. Josh will graduate in the spring of 2017, and hopes to pursue a joint Ph.D. in Clinical Psychology and a Masters of Public Health (M.P.H.) with a specific focus on the assessment and treatment of neurodegenerative diseases (e.g., Alzheimer's disease). Outside of school, Josh works part-time for the Alzheimer's Association, plays tennis, and enjoys hanging out with his friends.
Marketing Coordinator : Valerie Gunchick
Valerie is a senior Biochemistry Major from Colleyville, Texas.  She has as an ever-hungry rabbit named Adela, and loves photography (she bought her first camera when she was in first grade). She's interested in hiking, reading, and thankfully her rabbit is so helpful with taking care of extra carrots. She likes mystery/crime drama shows. Her summer was spent in Germany, where she did oncology research and continued learning German. You may see her at Student Research Week activities, with her current research group, or most likely, in her second home, the SCC.
Sessions Coordinator : Lindsey Alderink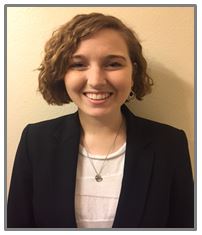 Lindsey is a senior kinesiology major from San Antonio, TX. She is the loudest and proudest member of fightin' Texas Aggie class of 2017 ! After looking at different fields in healthcare, she eventually found her passion in nursing and is planning to attend nursing school during summer 2017. Till then, she wants to nurture her passion in healthcare by working at St. Joseph's Rehabilitation Hospital. However, for the past year, she worked as a research assistant for CTRAL. Outside of classes, Lindsey spends most of her free time hanging out at St. Mary's, watching Parks and Rec, or finding new places to get her caffeine fix around College Station/Bryan!
Sessions Coordinator : Chris Henson
Chris Henson is a junior mathematics major with a minor in cybersecurity. Upon graduation, he intends to pursue his PhD. in mathematics, with the intent of being a research mathematician and professor. Chris is a member of the Corps of Cadets and Fightin' Texas Aggie Band, in which he serves as a platoon sergeant and band section sergeant. He has been involved in undergraduate research, where he has focused on historical British, French, and Latin mathematics from the 18th through mid-20th centuries. Chris is also passionate about mathematics education. As such, he volunteers as a tutor for the Corps of Cadets, plans to serve as an academic advisor throughout his career, and hopes to teach classes on mathematics history at the graduate level.
Technical Coordinator : Pavan Tej
Pavan is a first year graduate student majoring in Management Information Systems from Mays Business School. Pavan is a volunteer at Career Closet, student leader at Code Way and was the cultural displays co chair at Brazos Valley World Fest 2016. He is a technology geek and loves to play with gadgets. Pavan finished his bachelors in Electrical Engineering and worked as a software consultant with Oracle India before moving to U.S. . In his free time, Pavan loves to read about Astrology, solves cube and tries new food recipes.
Scholarship and Finance Coordinator : Camille Ayala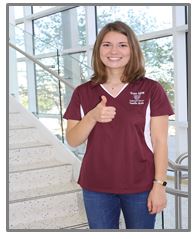 Camille is a junior Chemical Engineering major from San Antonio Texas. As a new addition to the committee, Camille is working diligently to balance budgets, submit grant proposals, and request corporate and in kind donations for the event. She is a member of the inaugural cohort of the Zachry Leadership Program and an active member of the American Institute of Chemical Engineers. Outside of school, she is a runner, baker, and reader.
Volunteer Coordinator : Daenuka Muraleetharan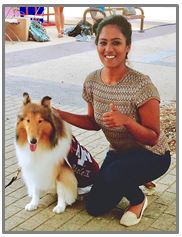 Daenuka is a first year graduate student majoring in Health Education in the Department of Health & Kinesiology. Daenuka came to College Station from Ashburn, Virginia, and completed her undergraduate degree in Biology at the University of Virginia. She is also a member of Starlight Aggies and the AGPCC Mentorship program.